招贤纳士 | 施坦威钢琴招聘贴(持续更新)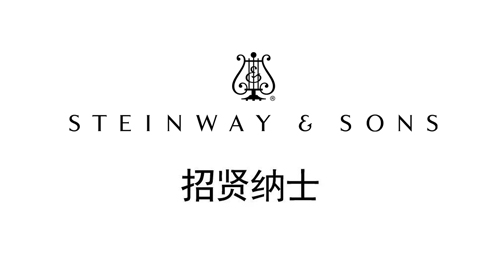 2017年4月12日更新
作为"世界上最好的钢琴品牌",施坦威(Steinway & Sons)始终在寻找拥有理想、热情及丰富经验的人才加入其营销、服务及支持团队。我们为你提供加入施坦威大家庭的独一无二的机会。
现招募职位如下
(工作地点:北京)
1. 区域销售经理(北区)
2. 音乐会与艺术家事务经理
应聘方式:
发送简历至hr@steinway.com.cn, 并在邮件的主题中注明 "职位名称 - 工作地点",例如:"门店经理 - 北京"。
*请在邮件中注明招聘信息的来源,如:微信、微博、朋友推荐等。
区域销售经理(北区)
Report to: National Sales Director
Location: Beijing
Roles and Responsibilities:
Distribution management, support, maintain and develop the existing dealerships and their daily sales performance to hit the budget issued by the company on a yearly basis.
Help dealer improve the merchandising from time to time, keep the highest standard of showroom image, inventory, customer service, etc. in territory.
Sales analysis, gather and analyze sales data from the market, complete related sales reports in time and documents management, such as monthly sales forecast, dealer inventory report, etc.
Marketing activities advice, guide and help dealer with their local advertisement, brand and sales event planning and execution, coordination with co-partners in event cooperation, etc. to help generate sales and increase brand awareness locally.
Sales & Marketing Training, provide dealer in territory with different levels of training sessions.
Work with other colleagues to consolidate sales, marketing, finance, customer service and other jobs that related to a joint mission in the company.
Make full use of CRM/NAV resources to efficiently work.
Good understanding of the brand and company culture.
Complete any other tasks as assigned.
Requirements:
Bachelor degree or above in supply chain, economic & business, or other relevant majors in a renowned university.
At least 5 years of working experience in dealership distribution management, luxury brand or industry experience preferred.
Reliable, steady, open-minded, creative, cooperative, result-orientated, driving for perfection.
Fluent in oral English and strong in written; Grade 6 English level is required.
Strong execution abilities with attention to details.
Excellent communication, negotiation and coordination abilities internally and externally.
Excellent in office software incl. Word, Excel, PowerPoint.
Willing to work under pressure, travel frequently.
With accountable appearance.
Concert & Artist Manager
音乐会与艺术家事务经理
Job Location: Beijing
ROLES & RESPONSIBILITIES:
Concert and Artists work:
Serve as liaison between artists and Company
Maintain close contact with existing Steinway Artists and Young Steinway Artists
Develop and enlarge Steinway Artists and Young Steinway Artists roster in China in accordance with corporate guidelines
Interface with Steinway's international artists roster and handle their inquiries
Consolidate artists' tour schedule; introduce visiting artists to dealers network and seek event opportunities
Organize artist's tour in China as planned
Management of C&A pianos of the company
Maximize the exposure of Steinway and Steinway designed pianos on stage
Control the process of C&A piano leasing, including negotiation, contact signing and logistics coordination
Contact with performance venues in China
Maintain the performance calendar of major venues and distribute the updates internally on a regular basis
Make analysis and statistics on Steinway's usage on stage in major venues and provide comparison reports on competitors
Management of the selection room and Assistance with selections of customers
Managing the selection room in order, and make sure that the pianos are in good condition
Accompanying selections, meet the selectors, get pictures done and the guest book signed etc.
Piano competitions
Obtain comprehensive knowledge about renowned international piano competitions
Attend major piano competitions in China representing Steinway, maintain good relationship with organizers, juries and participants, and provide observation reports
Other work as required
REQUIREMENTS:
Age between 30 and 40 with a bachelor or master degree, study experience abroad preferred
Minimum 8 years experience in related field such as concert management, event management, PR or corporate/media relations, agency experience as a plus
Excellent oral and written English skills
Personal image presentable
Knowledge and appreciation of music preferred, piano playing skill as a plus
Flexible and willing to travel
Hard-working team player
关于施坦威
自1853年创立以来,施坦威始终致力于制造世界上最好的钢琴,无论音色、触感、设计美学还是收藏价值,其顶尖的手工技艺和永不妥协的制作标准,成就了每一台施坦威钢琴的卓越地位。凭借其力求完美的不断创新,施坦威钢琴始终是90%以上专业钢琴家的首选,得到全球无数音乐家、专业人士及音乐爱好者的青睐。更多信息,请访问www.steinway.com.cn

ABOUT STEINWAY & SONS
Since 1853, Steinway pianos have set an uncompromising standard for sound, touch, beauty, and investment value. Because of a dedication to continuous improvement, today's Steinway remains the choice of 9 out of 10 concert artists, and it is the preferred piano of countless musicians, professional and amateur, through out the world. For more information, visit http://www.steinway.com.cn
欢迎扫描下方二维码
关注施坦威官方微信号:SteinwayChina