招贤纳士 | 施坦威钢琴招聘贴(持续更新)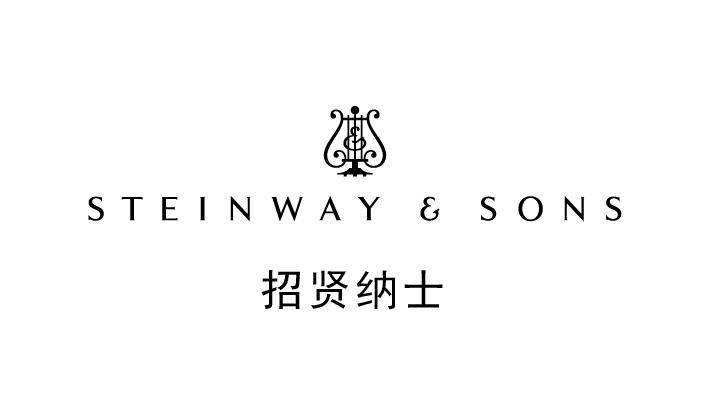 2019年7月29日更新
施坦威(Steinway & Sons)始终在寻找拥有理想、热情及丰富经验的人才加入其营销、服务及支持团队。随着公司业务的日益发展和壮大,我们需要更多优秀的人才加入我们施坦威钢琴亚太有限公司的大家庭。如果您具有以下特质,请将简历发送至SAPHR@steinway.com.cn。
Retail Manager, Beijing
北京零售经理
Location: Dongcheng District, Beijing
Reporting to: Sales Director, SAP
Job Description:
Lead Beijing retail P&L, by setting up store objectives as per company's strategies and goals, analyzing retail market insights, leading and proposing marketing & sales plans to generate sales, manage and improve store operation by team development.
Retail Sales Accomplishment & Store Operations
Grow sales in retail stores in Beijing to achieve target.
Forecast,execute and achieve Beijing retail sales, profits and operational goals.
Set up outstanding customer relationship management.
Advise & oversee execution of merchandise and inventory management in store.
Ensure compliance with established company policies and standards.
Administration Management
Meet financial sales and budgetary goals.
Control invoices, send monthly reports, oversee daily deposits, petty cash.
Review operational reports, records to ensure adherence to company's policies and procedures and monitor store profitability.
Review paperwork regarding receiving, transfers, damages, returns-to-vendor and charge-backs to headquarters to ensure inventory accuracy.
Oversee the management of store facilities and equipment; handle property rental charges, etc.
Team Development
Involve in the recruitment and hiring of the most qualified applicants to meet the store's needs.
Effectively lead, train and supervise the sales force to achieve sales & aligned marketing plans and action.
Conduct orientation, training, coaching, and manage all employees in execution of daily tasks and to maximize both sales and profits, especially day to day management in Beijing flagship store.
Manage in-store communication to ensure the whole team work in a healthy and efficient environment.
Requirements:
Minimum 10 years of brand-owned retail store management in luxury products retailing or Service Industry, with around 3 years of retail management experience.
Hands-on experience in store management, merchandising and inventory control, new store open experience.
Minimum10 years of brand-owned retail store management in luxury products retailing orService Industry, with around 3 years of retail management experience.
Bachelor degree or above, preferred in business / management related discipline.
Mature and energetic, classical music lover preferred.
Familiar with store financial reporting and CRM system analysis.
Good communication and interpersonal skill with excellent spoken and written English.
Strong leadership, people management, training & coaching skill.
Result oriented, strong business acumen to seize the business and attain "stretch" goals. Keen to be No.1.
Hard-working, willing to dedicate extra time for excellence.
Event Manager (Retail)
活动经理(零售)
Report to: Retail Manager, Beijing, dotted line to Marketing Manager
Location: Dongcheng District, Beijing
Job Description:
Plan and execute marketing events in SHB, including variety of retail store events and brand events.
Actively seek co-branding opportunities and implement effectively.
Lead the coordination with various vendors, agencies, and third parties on various event management affairs, including but not limited to briefing, execution, resources allocation, monitoring and quality control.
Monitor the expenses & payment according to the Company guidelines.
Ensure all activities to be complied with company policy and SOP.
Job Requirements:
Minimum 8 years solid experience in events planning and execution.
Bachelor degree in marketing, communications or other related majors.
Excellentcommunication and organizational skills, good business sense.
Excellent oral and writtenEnglish skills.
Sales Consultant
销售顾问
汇报对象:副店长
工作地点:北京;上海
工作职责:
通过销售钢琴来完成个人销售目标;
完成销售任务,争取更好的销售排名;
使用公司提供的CRM系统输入客户信息并跟进客户,维护客户关系;
汇报真实的销售数据,并采取后续行动提高销售业绩;
积极参与并组织店铺市场活动;
密切协调及配合其他职能工作人员,保证店铺顺利运营。
岗位要求:
本科学历,音乐、市场营销或管理等相关专业;
至少3年以上在跨国公司的销售工作经验,对有丰富教学和学生资源的钢琴老师给予优先考虑;
具有专业的销售技能;
会弹钢琴;
良好的沟通协调能力;
性格外向,充满热情,诚实守信;
成就感驱动,结果导向,具有敏锐的商业眼光及头脑,目标感强烈;
具有竞争意识,积极进取;
工作认真,吃苦耐劳,责任心强。
Store Manager
店长
Reporting to: Retail manager, Beijing
Location: Shunyi District, Beijing
Responsibilities:
1. Translate corporate objectives into store operational objectives, monitor and supervise store operations, prepare business analysis and propose marketing & sales action plan to generate sales and develop team performance
2. Retail sales accomplishment & store Operations
1) Execute & grow sales through of the products in retail store
2) Achieve store sales target and strive for better in-store ranking
3) Effectively manage the sales force by CRM tool to achieve sales goals
4) Provide and inspire outstanding service to customers
5) Conduct regular inventory cycle counts
6) Oversee preparation of merchandise placement and displays
7) Oversee store maintenance to ensure efficiency, safety and security
8) Ensure compliance with other established company policies and standards
3. Administration
1) Meet financial sales and budgetary goals
2) Control invoices, send monthly reports, oversee daily deposits, petty cash
3) Review operational reports and records to ensure adherence to company policies and procedures, monitor store profitability
4) Review paperwork regarding receiving, transfers, damages, returns-to-vendor
(RTV's), and charge-backs to headquarters to ensure inventory accuracy
4. Team Development
1) Involve in the recruitment and hiring of the most qualified applicants to meet the store's needs
2) Conduct orientation, train, coach, and manage all employees in execution of daily tasks and to maximize sales
3) Manage in-store communication to ensure the whole team works in a harmonious and efficient environment
Requirements:
1. Age around 35 years old
2. Minimum 5 years of sales experience in Retailing, Service Industry or Luxury products retail, in which at least 3 years in managerial positions
3. Hands-on experience in stock control, merchandising and display, and understanding of store financial report and budget and CRM tool
4. University education preferred in business / management related discipline
5. PC literacy, good spoken and written English
6. Strong leadership, people management, training & coaching skill
7. Outgoing, full of passion, a piano player preferred
8. Good interpersonal and communication skill
9. Competitiveness, keen to be No.1